Partnership with Motionlab
Become a Partner
with the award-winning technological platform that is changing the personalised video experience worldwide.
Access these exclusive partner benefits:
Free access to Motionlab Platform
Motionlab Sales Support (on-site / on-line)
Training & Certification
Free access to premium marketing and sales materials
A new stream of leads for you directly from the motionlab.io website
Possible collaboration on co-branded materials
Credit discount
Get a new revenue stream
Your new stream of leads directly from motionlab.io website.
Motionlab Sales Support
Our sales team will help you to reach your clients with new video personalization projects.
Are we a good fit?
Full-service advertising agency
You can handle a complete integrated campaign and you want to offer your clients a highperforming personalized video experience? Motionlab is the right choice for you!
Video production company
Do you like creating video content with a great script, professional actors and special effects for your clients? Then you will love creating personalized videos! And your clients will love it even more.
System integrator
Do you provide services like system integration, web development or landing page creation? Let's talk about how we can help you scale your business.
"Data-based personalization is the foundation of everything we do for clients at Wunderman Thompson. At the heart of it all is the customer and his positive brand experience. Personalized videos are a further logical extension of our communication capabilities."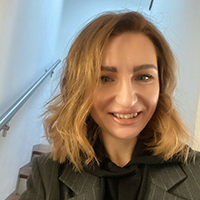 Kateřina Doležalová
strategy & CX director at Wunderman Thompson
Přemysl Koudela
CEO of 32F
"We were looking for the best video personalization technology for our video production company. Since becoming a partner, we've acquired several new clients for personalised video campaigns. All thanks to Motionlab."
Who is already on board