Insia
Insia explained a complex car insurance contract personally in one minute
60%
of viewers watched the video till the end
How to explain in an easy and entertaining way a complex car insurance contract? Discover how INSIA amazed their customers and increased their interest of additional services.  Thanks to automated personalized video.
Customers not always understand the complicated car insurance contracts. Entertaining personalized video turned to be the most successful and appreciated reminder of the complex offers.  
"This video is truly personalized. We can see client's name, the logo and name of the insurance company, the registration number as well as the logo of the car but most importantly, every one of the single "parts" of the video are combined together according to the situation of the specific customer, meaning if the customer has or has not been insured yet. Every video is different, made exactly according to the arranged insurance."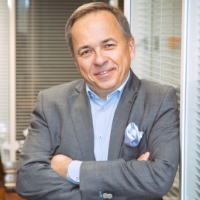 Ivan Špirakus
Managing director, INSIA
personalized features
Name of the client
Car and contract info
Car manufacturer
Current contract
Dynamic scenes