Marketing festival
Viral personalized video campaign that sold-out Marketing Festival in couple of days
800%
increase in sales of tickets
200%
increase in web traffic
17%
videos shares on social media
The first truly personalized campaign that sold out the biggest CEE Marketing Festival. Marketing festival is a world-class marketing conference based in the Czech Republic with 10.000+ attendees.   
"Personalized videos helped to sold out the Festival, boosted our PR coverage and confirmed our image of top CEE marketing festival."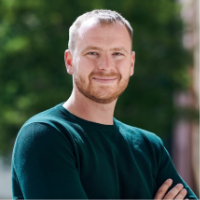 Jindřich Fáborský
CEO of Marketing Festival
The CEO of Marketing Festival wanted to create something extra for the demanding target group of marketers based on the insight that every attendee is special. Our solution permitted to create a personalized video with customer's name, number of preview visits, professional preferences and whether they have ticket. Goal of the campaign was to increase sales of the ticket and boost the brand. 
personalized features
Customer's name
Name of the company
Has ticket
(yes/no)
Number of previous visits